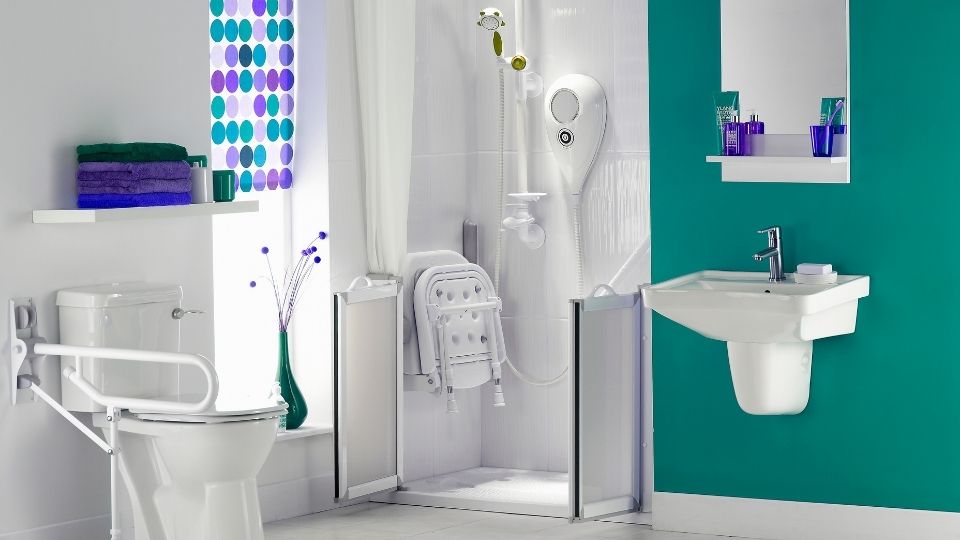 Disabled Bathrooms Portsmouth
If you're in need of disabled bathroom design/disabled bathroom equipment, we can create a bathroom that's just right for your needs.
Your Disabled Bathroom Installers
When you're living with mobility issues due to disability or age, it's important to have a home that's designed with your mobility in mind – and that includes your bathroom. Naturally, you'll want to choose a company with a strong understanding of disabled wet room/bathroom design to work on this space. The disabled bathroom specialists at Portsmouth Bathroom Fitter have the skills, credentials, and commitment to customer service needed to make your disabled bathroom design home project a success.
At Portsmouth Bathroom Fitter, our services in this field go beyond installing bathroom aids for the disabled. We'll work closely with you to develop disabled bathroom ideas that fit you and your home, all while offering low rates for our services. If you're ready to make your bathroom more accessible and more appealing, get in touch today!
Bathroom Modifications For Disabled Clients
Portsmouth Bathroom Fitter takes pride in offering any bathroom aids for the disabled a customer might need. These aids can include anything from grab bars to entirely new baths and showers created with mobility in mind. To enhance your understanding of the disabled wet room/bathroom design services we can provide, we've collected information on some of our most popular bathroom modifications for disabled people below.
Walk-In Baths/Showers
Whether you prefer taking baths or showers, you'll need to be able to easily access this part of your bathroom. Luckily, we can install a walk-in shower or bath that won't cause any trouble for you – and that will look great, as well.
Level Access Showers
While walk-in showers include a shallow lip for users to step on to, level access showers are different – they're completely free of barriers to entry. Functionally identical to wet rooms, level access showers are a great choice for wheelchair users and anyone else with mobility issues.
Shower/Toilet Grab Bars
Disabled bathroom grab bars (AKA "handrails" or "safety rails") are securely-mounted rails that can help people with disabilities safely use their bathroom. These bathroom handles for disabled people can be installed in a variety of sizes and styles. When creating a disabled bathroom, grab bars are one component that's essential.
Our Bathroom Disabled Design Process
When you contact Portsmouth Bathroom Fitter about disabled bathroom equipment, you'll be connected to the disabled bathroom specialists on our team. We have years of experience in this field, and we can help create the bathroom you're looking for. To get started, we'll schedule a visit to your home for a free consultation – there, we'll get a better idea of what you need and want from your bathroom, as well as the space you have available to work with.
We'll also be able to discuss disabled bathroom ideas with you at this time. Topics of discussion could include:
Safety features
Seating requirements
Maintenance requirements
Design ideas
Other preferences or requirements
With that information, we'll be able to design and build a bathroom that's created with your specific needs in mind. You'll enjoy a new bathroom that's easier to use than ever before!
After successful submission, you will be forwarded to our Google My Business Page.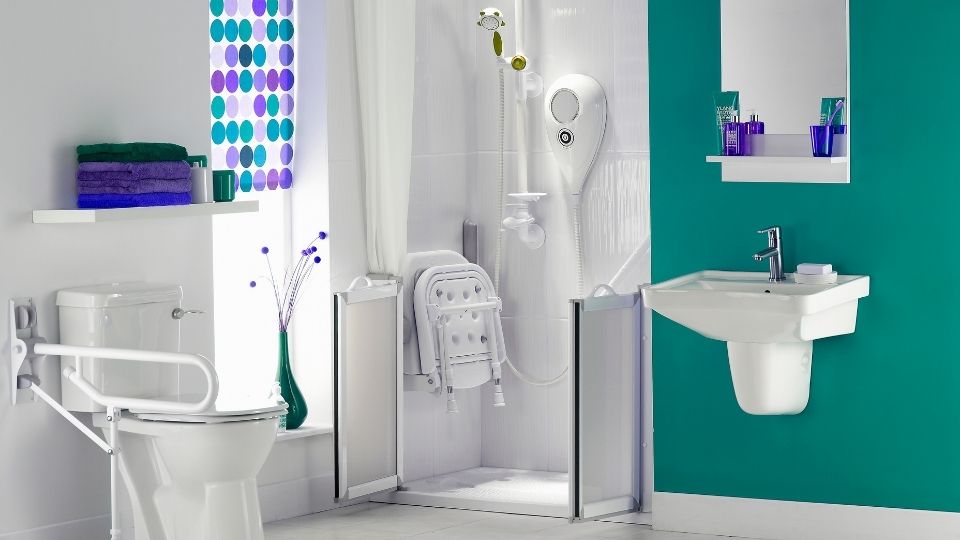 Disabled Bathroom Specialists
Whether you need disabled bathroom grab bars/bathroom handles for disabled use or a bath/shower installed with your mobility needs in mind, the disabled bathroom installers Portsmouth Bathroom Fitter can handle bathroom disabled design for you. Give us a call or send us an email today!
As the most qualified company for disabled bathroom design home projects in South East England, our service area includes:
Chichester
Fareham
Gosport
Havant
Petersfield
Portsmouth
Waterlooville
Get in Touch
Give us a call today on 02394311680