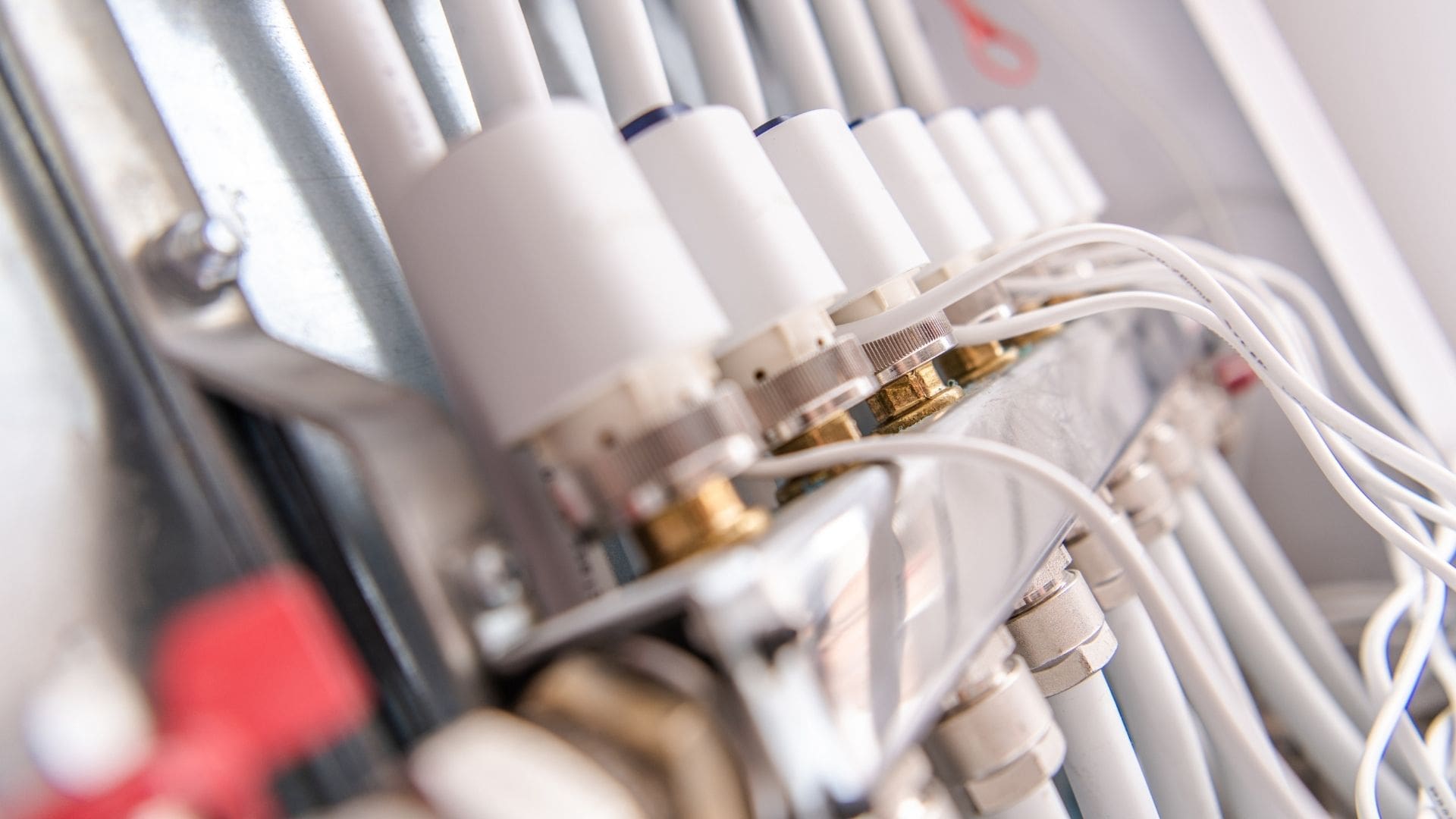 Underfloor Heating Portsmouth
Underfloor heating can make your bathroom's floor comfortable to walk on – even during cold mornings. The team at Portsmouth Bathroom Fitters is ready to install the reliable floor heating system you're looking for.
Underfloor Heating Installers Portsmouth Trusts
One type of heating you may not have considered for your bathroom is underfloor heating, but if you've ever stepped onto a cold tile floor in the morning, the appeal of this heating method should be instantly clear. In addition to the convenience of having heated floors, underfloor heating installation is a cost effective way to heat rooms in your home – no bulky radiators required!
If you're a South East England resident wondering "where can I find electric underfloor heating installers near me/wet underfloor heating installers near me?," your best choice is Portsmouth Bathroom Fitters. We're the region's most trusted choice for all kinds of bathroom work, and we use industry-best underfloor heating installation methods when installing these systems.
Wet Or Electric Underfloor Heating?
Now that you've decided that underfloor heating is right for you, you've got another decision to make – what type of underfloor heating installation are you looking for? The two underfloor heating types you'll need to choose between are wet (AKA "hydronic") underfloor heating and electric underfloor heating. Each of these come with their own pros and cons – make sure to choose the type that's the best fit for your situation!
Wet Underfloor Heating
Wet underfloor heating systems rely on warm water from your home's central heating system. If you choose this system, continuous plastic water pipes will be laid on your bathroom's subfloor.
Once they're installed, these systems are a highly affordable way to heat rooms, making them a great choice for larger spaces. On the other hand, the installation process for these systems can be disruptive – and the installation cost usually runs higher than electric systems.
Electric Underfloor Heating
Electric underfloor heating is based on loose heating cables, mesh mats, or foil mats. These cables or mats are connected to each other, the thermostat, and a power supply before being installed underneath the floor.
These systems cost less to install than wet underfloor heating systems, but there's a tradeoff. After they're installed, electric underfloor heating systems cost more to operate than their water-based counterparts. (However, it's also worth noting that electric underfloor heating systems can heat up faster than wet underfloor heating systems.)
We Install All Types Of Underfloor Heating
Whether you're looking for "electric underfloor heating installers near me," "wet underfloor heating installers near me," or just "underfloor heating installers," Portsmouth Bathroom Fitter can help. We're highly qualified in installing both types of underfloor heating systems – you can rely on us to get the job done right!
When you choose Portsmouth Bathroom Fitter, we'll work with you to help you decide what type of underfloor heating system best fits your needs. Once you've made your choice, we'll handle the process of electric underfloor heating installation or wet underfloor heating installation – all while using safe, reliable underfloor heating installation methods. When we're done, you'll appreciate our surprisingly low underfloor heating installation cost!
After successful submission, you will be forwarded to our Google My Business Page.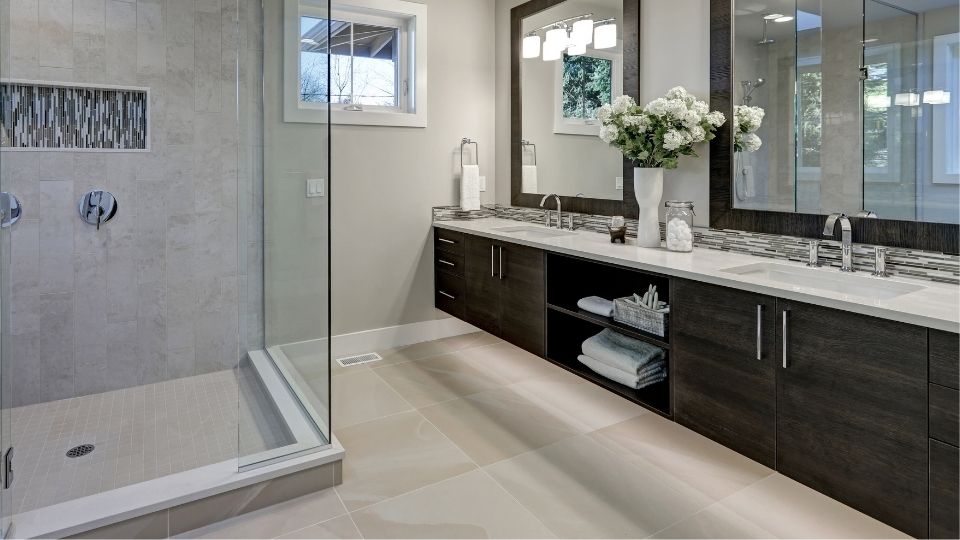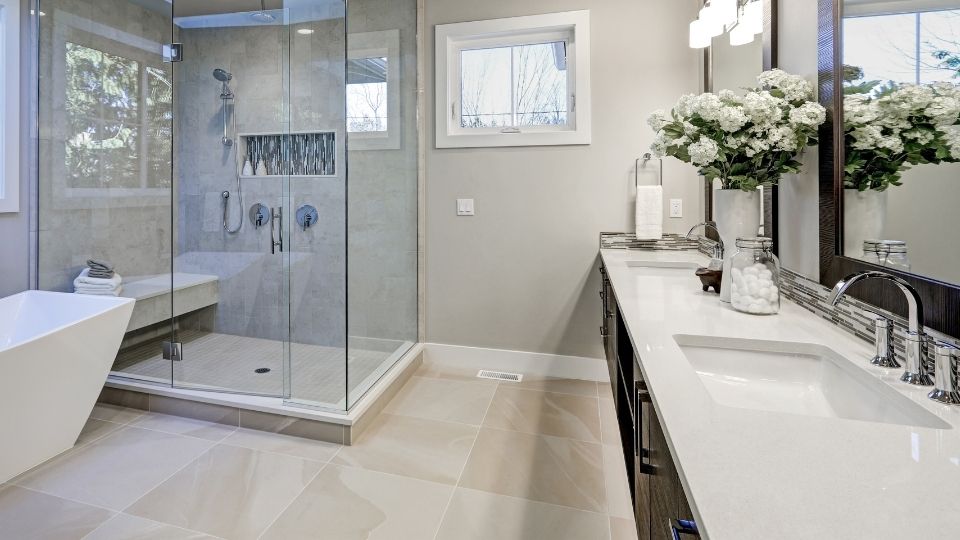 Underfloor Heating Installers Near Me
If underfloor heating sounds like something your bathroom could benefit from, you won't need to wait any longer to get the electric underfloor heating installation/wet underfloor heating installation process started. Just give Portsmouth Bathroom Fitters a call or send us an email today! We'll give you a free quote for your estimated underfloor heating installation cost.
Our company is proud to work in these cities and other communities in South East England:
Chichester
Fareham
Gosport
Havant
Petersfield
Portsmouth
Waterlooville
If you're a resident of one of these cities, or if you live elsewhere in the area, contact us to get started!
Get in Touch
Give us a call today on 02394311680