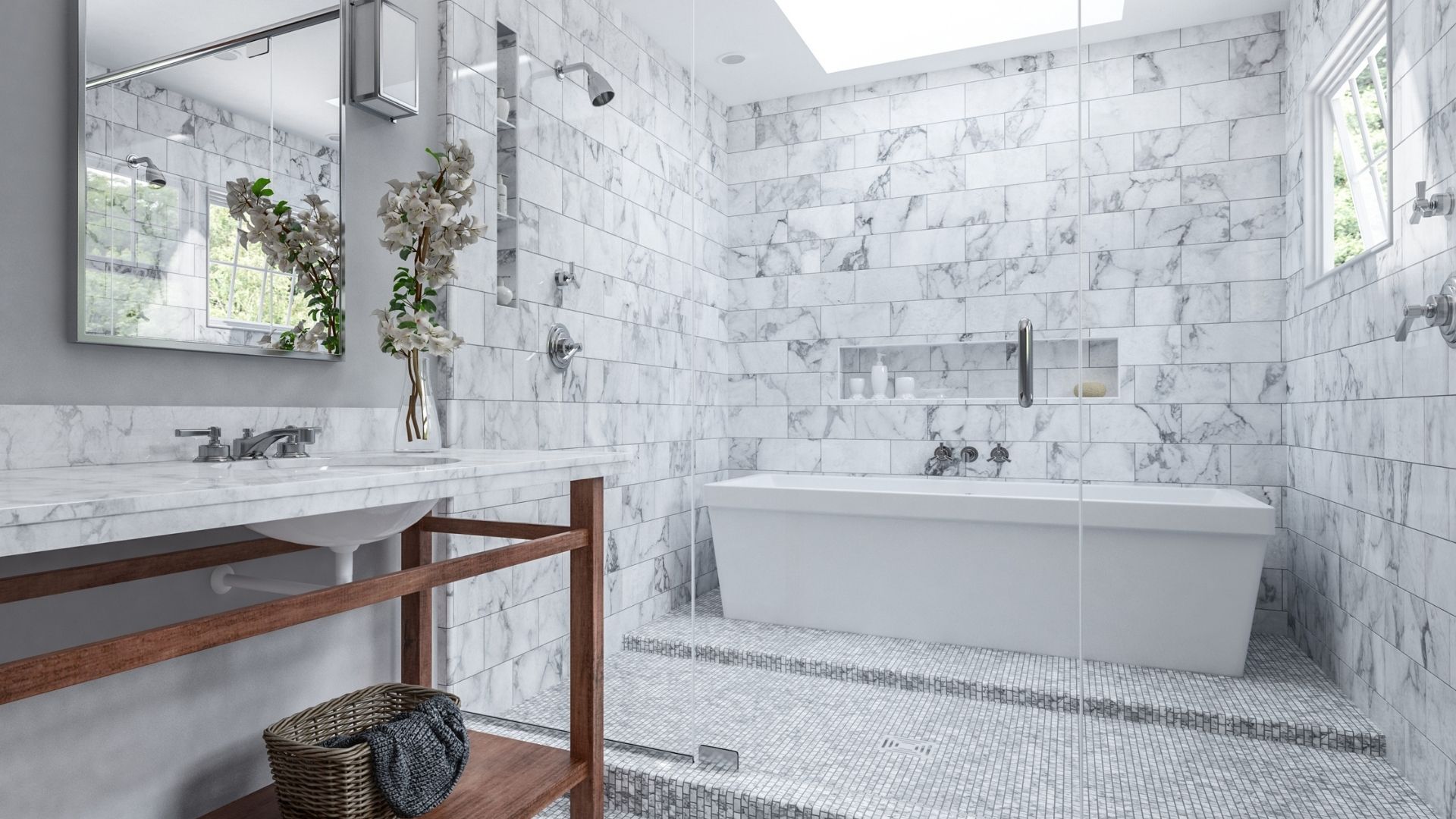 Wet Rooms Portsmouth
Looking for a unique, accessible shower? A wet room may be right for you – but it's important to get it professionally installed by the experts at Portsmouth Bathroom Fitter. We can handle everything from wet room flooring installation to waterproofing for you, at a great wet room cost.
What Are Wet Rooms?
If you've been planning a bathroom remodelling or installation project, there's a decent chance that you've already heard about wet rooms. But perhaps you haven't, and you're wondering what the fuss is about regarding this type of shower space. In that case, read on for a quick explanation.
Essentially, a wet room is a shower room that doesn't feature a shower screen or tray – instead, these rooms provide a waterproofed, tile-covered shower area for your enjoyment. Wet rooms have become highly desirable in recent years, so many people in South East England have been asking "Where can I find wet room installers near me?"
The answer, of course, is Portsmouth Bathroom Fitter. Our company and its expert employees are fully capable of installing a new wet room in any bathroom you want to remodel, whether you're interested in installing a wet room upstairs or downstairs. And don't worry about the wet room installation cost, or how much to install a wet room – our wet room cost is among the lowest in the region.
The Advantages Of Wet Rooms
When you decide to add a wet room to your home, you'll benefit from the many advantages that come with these rooms. Here are some of the most notable perks associated with wet rooms:
A Contemporary Look
Right now, wet rooms are one of the most prominent trends in bathroom design. If your home has a more modern-looking design, a new wet room will be a perfect fit!
Ease Of Maintenance
Generally speaking, you'll find it easier to clean a wet room than a traditional shower. With these rooms, you won't have to worry about shower screens and trays.
Effective Use Of Space
If you have a smaller bathroom, a wet room conversion can help to open it up. Removing your bathtub will create a new sense of spaciousness, even if your bathroom previously felt cramped.
Unmatched Accessibility
Do you use a wheelchair or live with other mobility issues? If so, a wet room could be the perfect choice for you – these rooms offer a barrier-free showering solution.
Wet Room Installers Near Me
Curious about how to install a wet room? Don't try to do it yourself, even if you have concerns about how much to install a wet room will cost you – this is a job for professionals only. If your wet room isn't properly waterproofed, it could have serious consequences for the rest of your house. Wet room flooring installation and waterproofing can also be time consuming, so if you're concerned about how long it takes to install a wet room, leave it to people who can do this work as efficiently as possible.
Portsmouth Bathroom Fitter is South East England's top choice for bathroom/wet room installation services – we know everything there is to know about wet room installation. Portsmouth residents rely on us for installing wet rooms upstairs or downstairs for them, whether their bathroom is large or small. Best of all, we can get this work done at an affordable wet room installation cost – and so quickly you won't have time to ask "How long does it take to install a wet room?"
After successful submission, you will be forwarded to our Google My Business Page.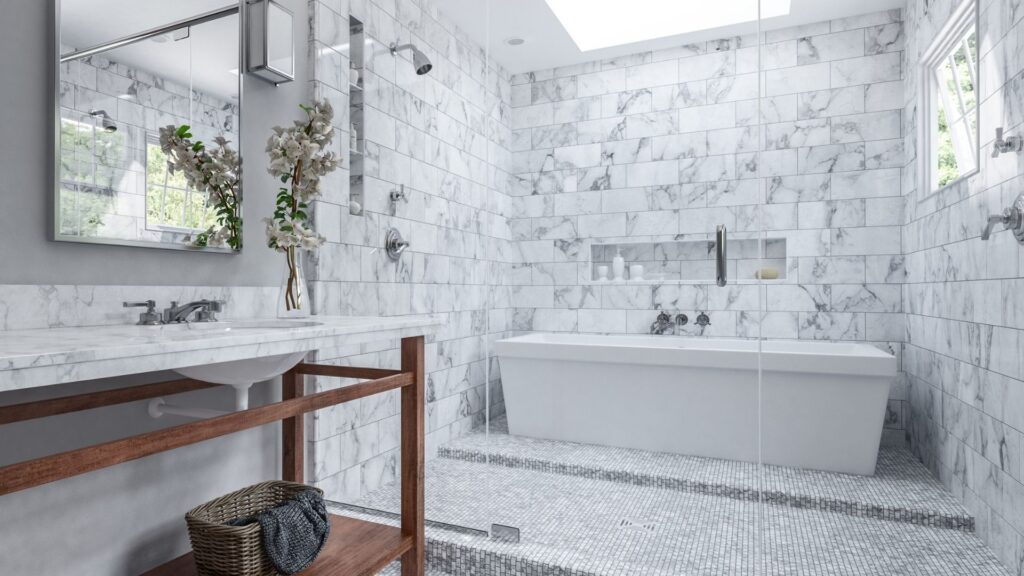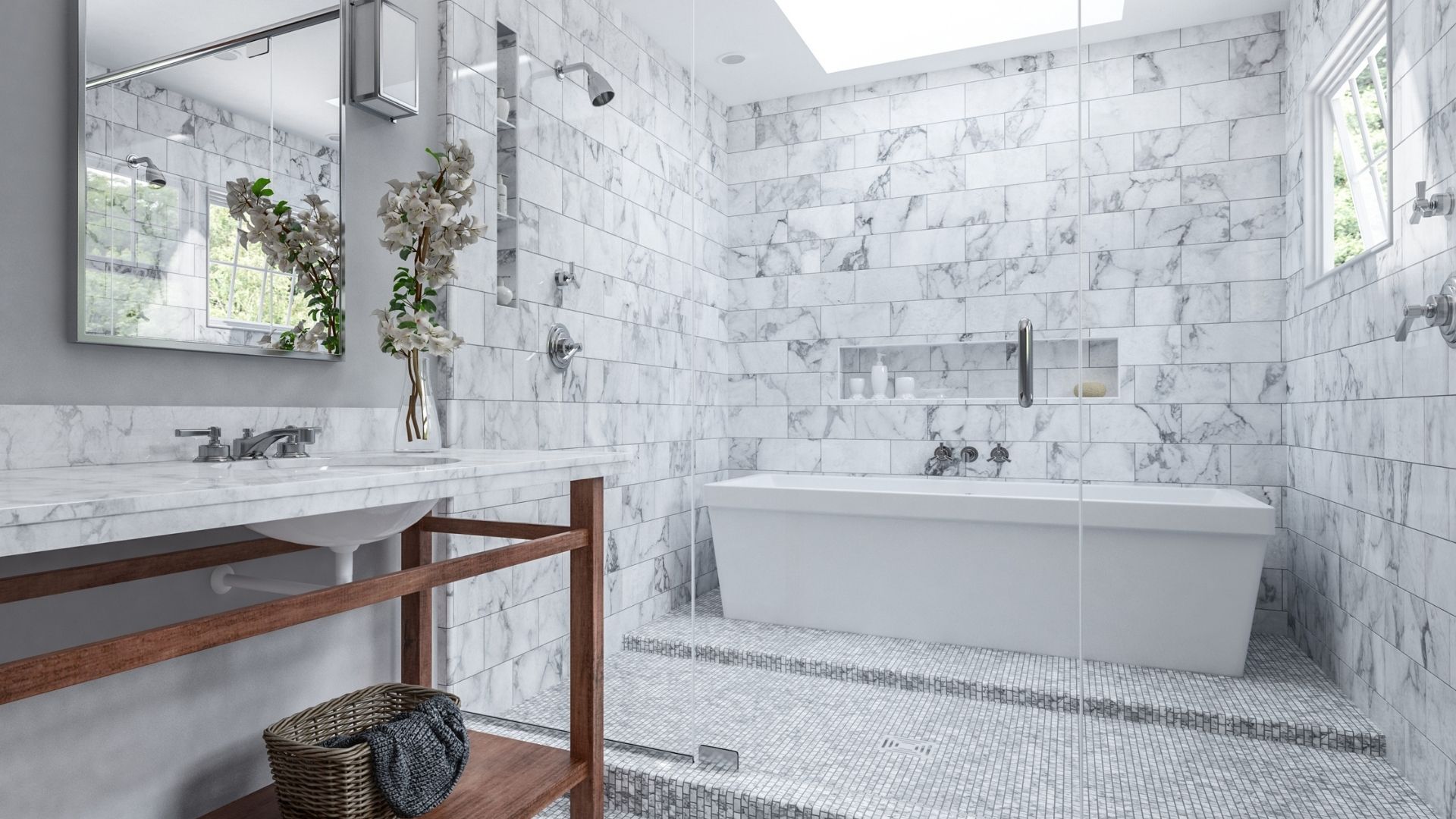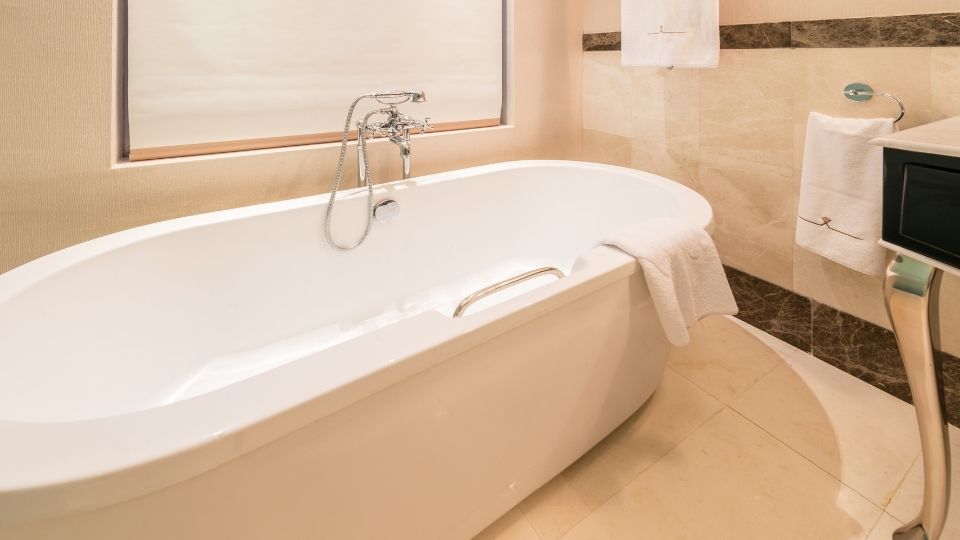 Wet Room Installation Portsmouth
If you want to work with professionals in bathroom/wet room installation Portsmouth residents trust, look no further than Portsmouth Bathroom Fitter. Our company is known for paying attention to the details, and you'll appreciate our commitment to customer satisfaction. Give us a call or send us an email today!
Here are some of the South East England cities we can install wet rooms in:
Chichester
Fareham
Gosport
Havant
Petersfield
Portsmouth
Waterlooville
If you're a resident of one of these cities, or if you live elsewhere in the area, contact us to get started!
Get in Touch
Give us a call today on 02394311680